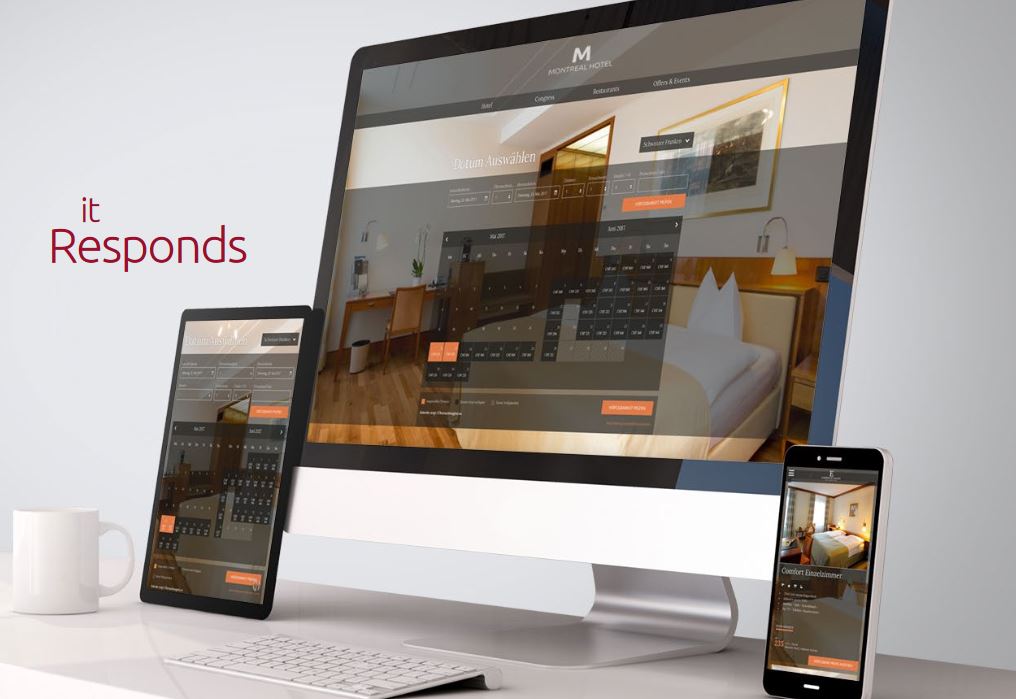 30 May

FULLY RESPONSIVE… INTUITIVELY DONE

Sometimes it has to be said……One of the best looking, performance enhancing, fully responsive booking engines currently in use on hotel websites is from GlobRes.  Visually striking, the structure, presentation and colours are geared to match a hotel website's look and feel.  (The visuals are so striking that in some instances, GlobRes has had to undertake a revamp and/or upgrade of a website to match the look, quality and appeal of the new Booking Engine).  It looks a seamlessly integrated part of the website rather than technology that has been interfaced with it.  Being responsive, it enables the same booking and reservation experience from any device or browser, whether individual, couple, corporate or family with children.  It excels in working much more intuitively than its predecessors in simplifying the customer journey.

Options exist to forge customizable links from the Home page (or any other page) directly to specific rates and room types in the booking engine.  Links can be directed to a variety of options so that results returned with a booking query will always be relevant.  It's an effective way to promote incentives to book direct or to promote a special offer.  Sales tend to be made if the purchase is made easy.

If the booking engine is reached via a different journey through the website, it still looks to be a natural part of the very same Home page.  The front page of the booking calendar clearly shows availability and the Best Available Rate for each day.  Query available dates for one adult and the returned information will contain the available rooms and rates available for the entire stay for one adult. With adult and child information, the resulting rates and room type information will relate only to the family requirements. No more searching for child rates or the proverbial request to "contact the hotel" for child rates.

The shopping process is simple, clear and over within a few clicks.  What customers are buying is clearly labelled and easy to find.  Being more intuitive, the buying process is simplified. Within one or two clicks, lookers can become bookers. Another click in the simple check out process provides opportunities for hotels to up-sell.  Presented attractively and appropriately (for various guest types), dynamic packages can add considerable value to a sale.  Plus, reservations free of OTA commission rates is an advantage no hotelier should sneeze at.  Within three or four clicks a more profitable reservation can be completed and the buying experience is the same on whichever device is used, mobile or desktop.

Large, high resolution images aid the shopping journey.  Good imagery sells.  Hoteliers- ignore that fact at your peril!  Statistically, offers or packages pitched together with imagery designed to entice every customer into wanting to be "in that picture", have proven more persuasive when it comes to conversions.  And, sales can be completed in a customer's home language, using the RBEs multi-language and multi-currency options.

An easy and pleasurable buying experience generates positive customer anticipation pre arrival – something hotels can take advantage of as part of customer experience enhancement.  A website functions as a hotel's shop window, geared to draw lookers in.  The booking engine is the buying experience and the first test of good customer service.  The better the service, the more likely the sale.

Hotel feedback reflects an appreciation for a clear and helpful booking experience.  States the 5 star Grand Hotel Via Veneto, in Rome: "The new booking engine is awesome and very attractive.  This new design is aesthetically appealing – colours, graphics and images are well balanced".

From The Rafayel on the Left Bank, in London: "We switched from a major GDS provider to GlobRes GDS and WEB Booking Engine in 2013. We are satisfied with the significant improvement in various market segments".

In the short time since introducing this newest version of the RBE, both hotels are showing already an increase in conversions and revenue online of 14% and 9% respectively.  Interested in hearing more about GlobRes and its latest RBE?  You are never more than a phone call or email away.

Being more intuitive, the buying process is simplified.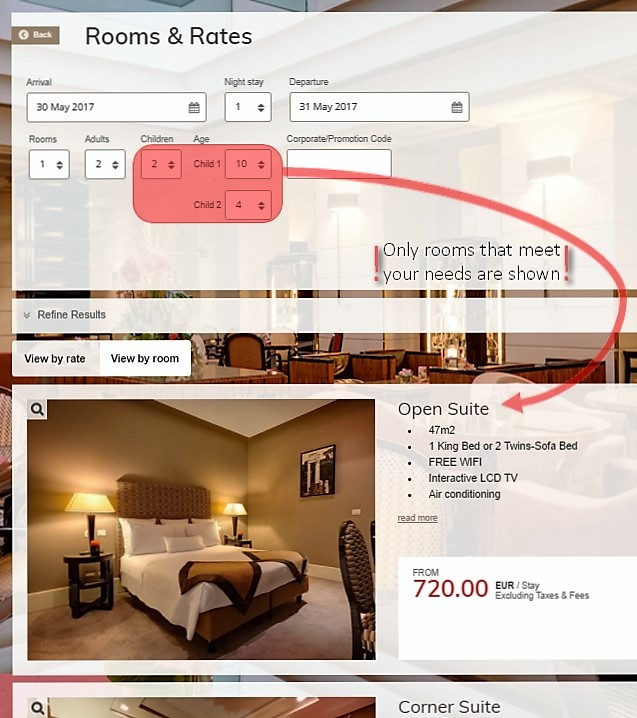 From package details, to choice of dates to purchase – it's as easy as 1,2,3.